BETTER EDUCATION
FOR THE BETTER WORLD
Welcome To My School
Why Choose

Gajera Vidyabhavan
Smt. S.H. Gajera Charitable Trust was established in 1993. Initially, Gujarati Medium Primary school was started as Gajera Vidyabhavan at Katargam in the year 1993. With the change of trend in the society, about giving education in English Medium, need of good English Medium school arise in Katargam area. Merely with 210 students Primary Section was started in June 2000 and later on, in 2002 Secondary Section was started, which is now having almost 1000 students in Secondary Section. In addition to that Higher Secondary classes for Science and General Stream are also started and have almost 350 students.
What's Happening in

School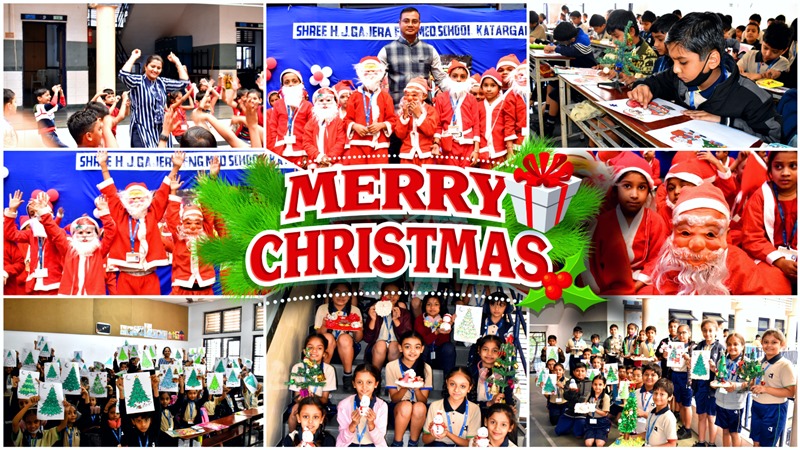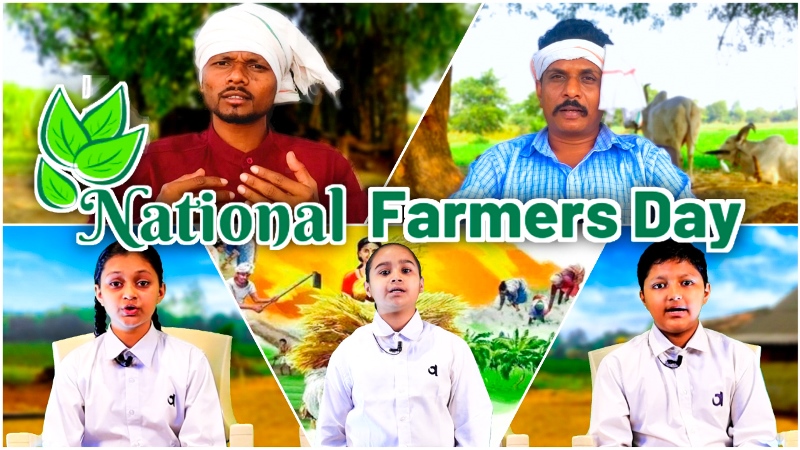 Farmer's Day Celebration
जय जवान जय किसान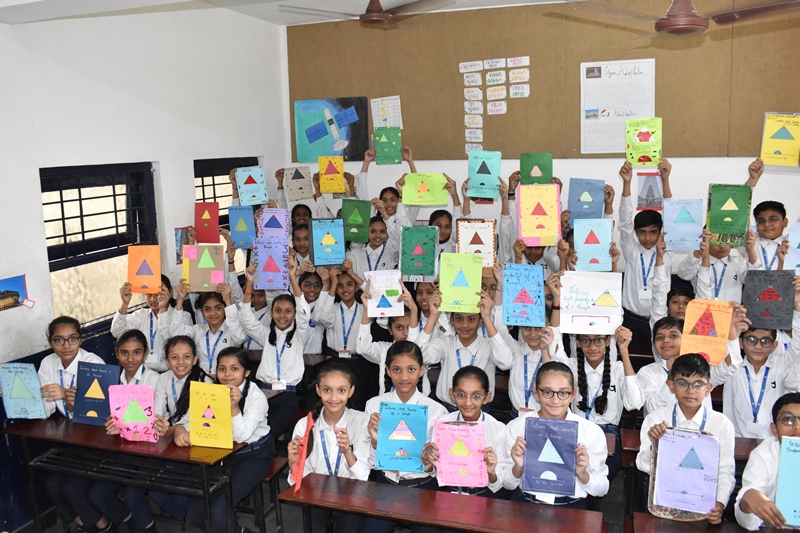 National Mathematics Day
Different Different maths activity by Gajerains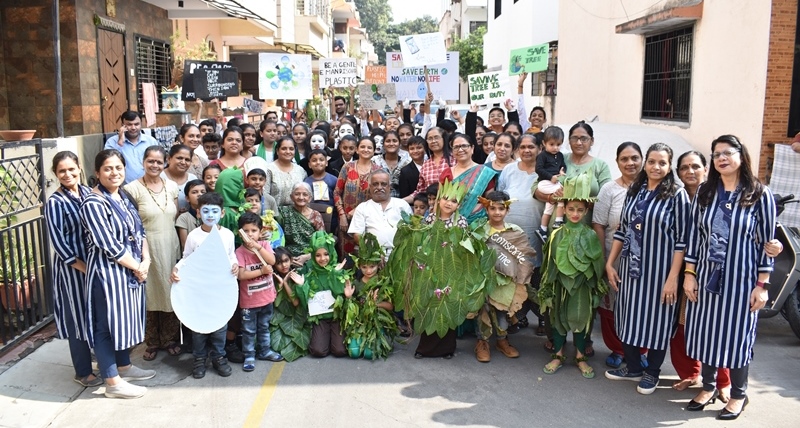 Awareness Campaign through Street Play
Learners Organized Awareness Campaign through Street Play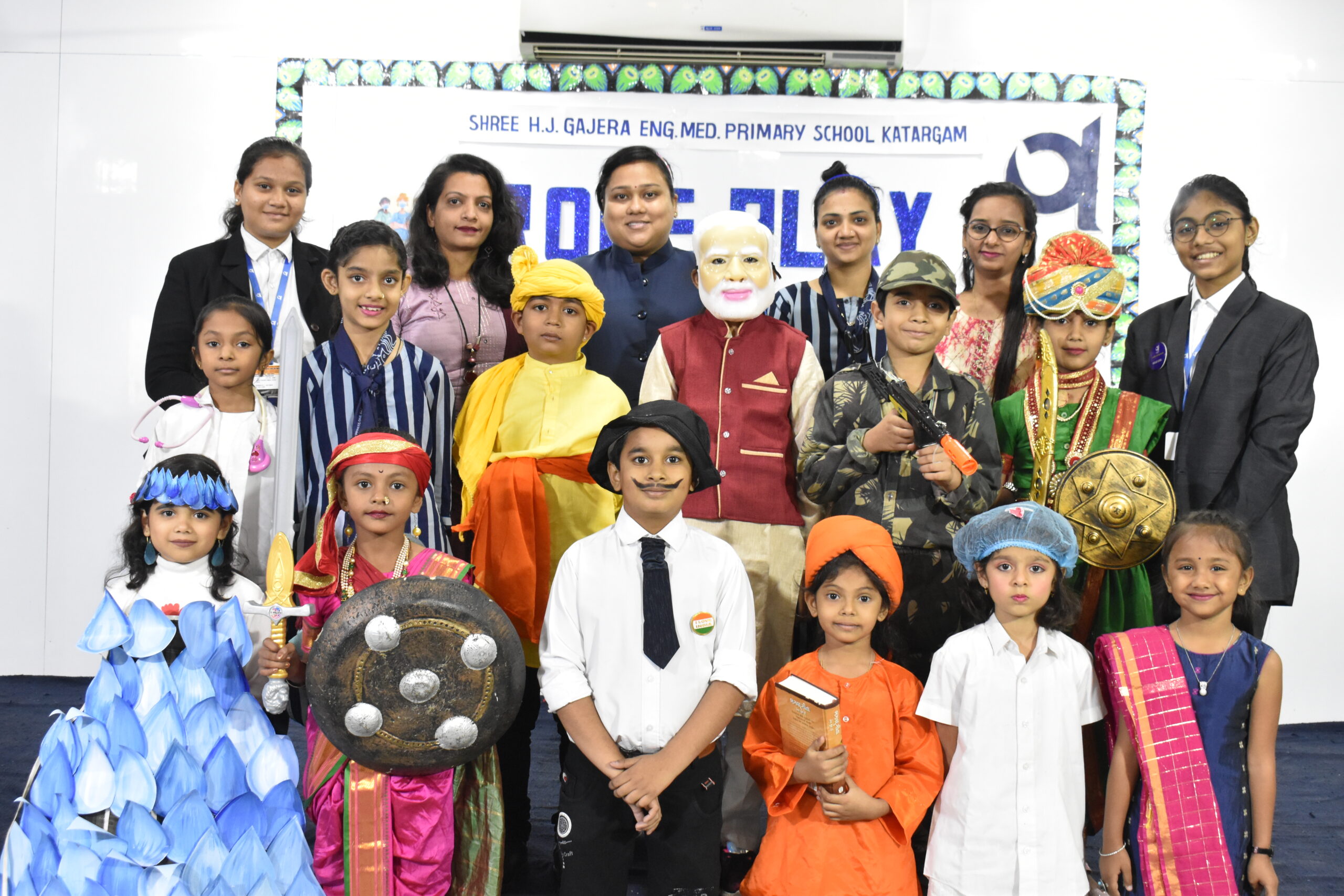 ROLE PLAY COMPETITION
STD I TO IV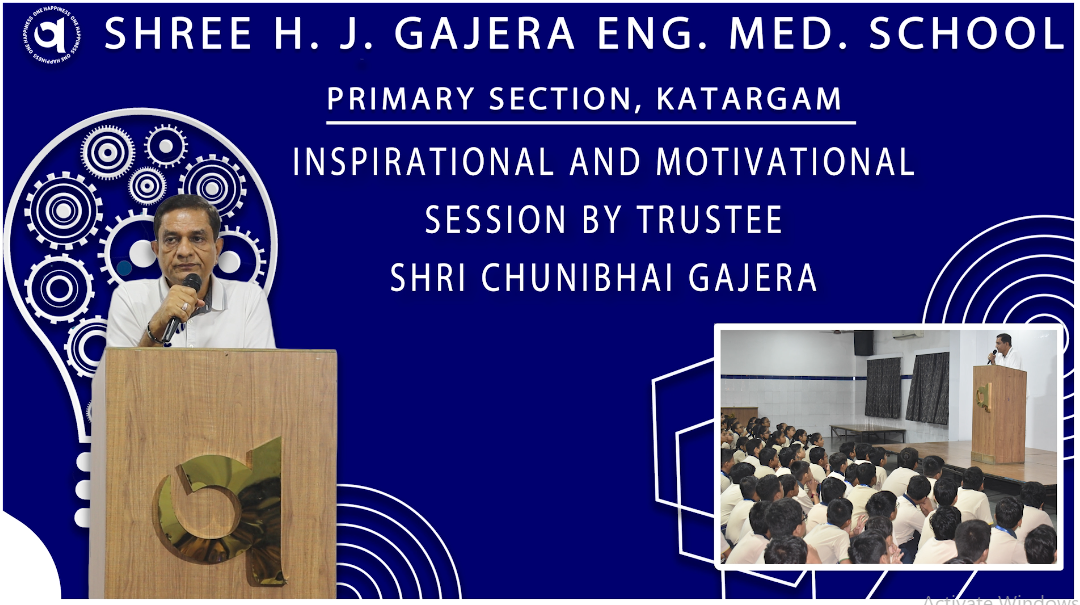 INSPIRATIONAL AND MOTIVATIONAL SESSION BY CHUNI SIR
PART-I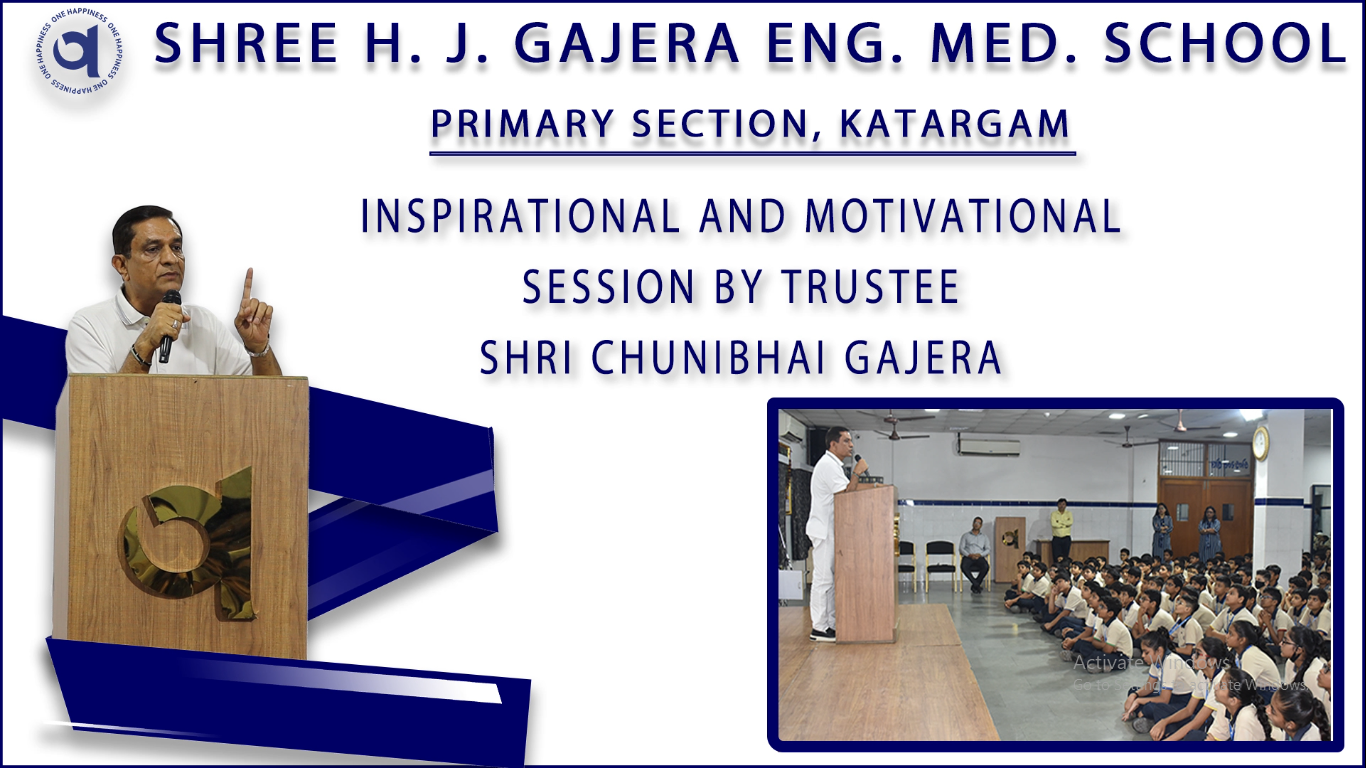 INSPIRATIONAL AND MOTIVATIONAL SESSION BY CHUNI SIR
PART-II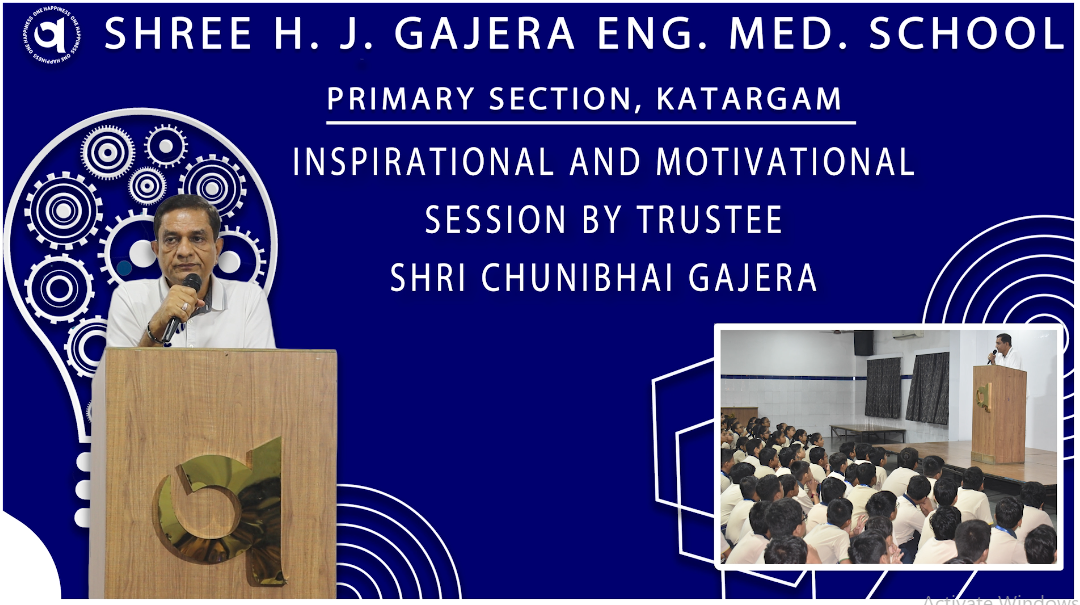 INSPIRATIONAL AND MOTIVATIONAL SESSION BY CHUNI SIR
PART-III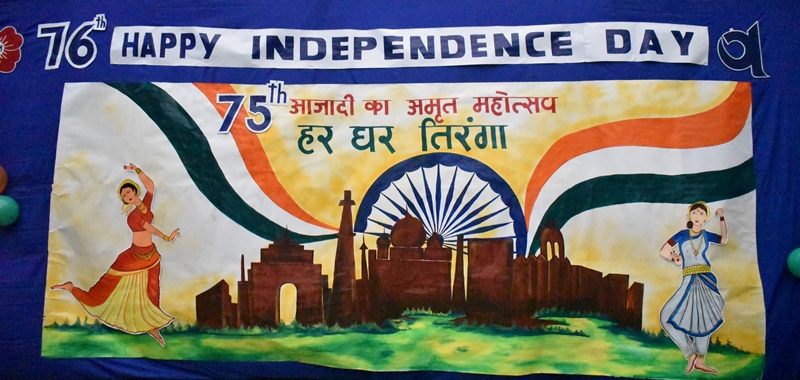 INDEPENDANCE DAY CELEBRATION 2K22
75 YEAR OF INDEPENDANCE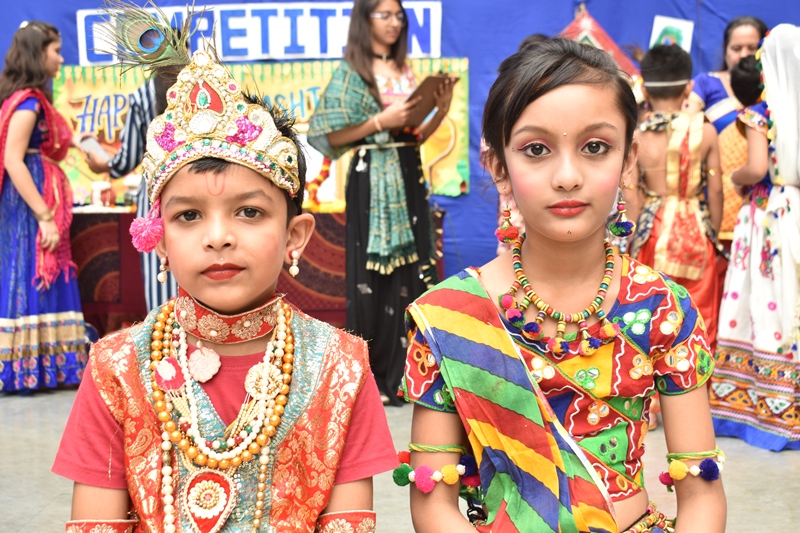 Krishna Janmashtami celebration 2022
janmashtami-celebration-2022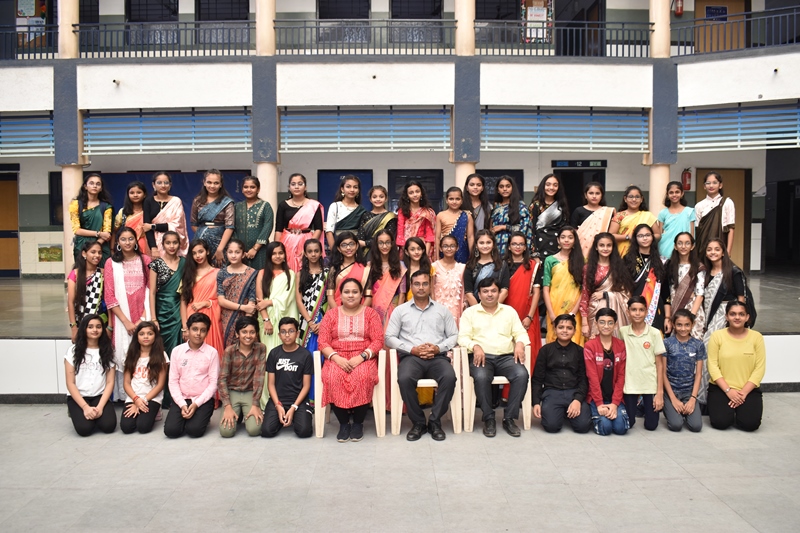 Teacher's Day Celebration
Teacher's Day 2022
Good Book Review Competition
Mechanism of Breathing Live Demo
Multiple Intelligence Workshop by Macmillan
PRE-PRIMARY: 02/03/2023, WORLD WILDLIFE DAY
PRE-PRIMARY: 06/03/2023, HOLI CELEBRATION
PRE-PRIMARY : 16/03/2023 TO 29/03/2023, ANNUAL ASSESSMENT
PRE-PRIMARY : 31/03/2023, FAREWELL PARTY
PRIMARY : 27/03/2023 to 12/04/2023 ANNUAL EXAMINATION
PRIMARY : 13/04/2023 TO 16/04/2023 : HOLIDAY FOR STUDENTS
PRIMARY : 17/04/2023 TO 28/04/2023 : BRIDGE COURCE
PRIMARY : 29/04/2023 RESULT DECLARATION
PRIMARY : 01/05/2023 TO 28/05/2023 SUMMER VACATION
From last 25 years, Smt. Shantaben Haribhai Gajera Charitable Trust is progressing to bring innovation in the education field for holistic development of more than 58,000 bright young minds studying at 18 schools and 3 collages across Gujarat, India.

Academic, sports, and arts – in every aspect of life we encourage students to grow their potential. Our focus is on life-oriented education for supporting the kids to build a sustainable and best career.

We strongly believe in 'Parent-Teacher Partnership' for nurturing students not only to be an ideal student but also a global citizen, contributing in the 'Global' developments.